Annual Pace of Housing Started Slowing in August
Date Posted: September 28, 2021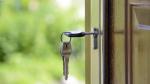 Canada Mortgage and Housing Corp. stated that the annual pace of housing starts in August slowed compared to July as the ratee of construction continued to slow from such highs this past year. CMHC adjusted the seasonally adjusted annual rate of housing from 270,744 in July to 260,239 in August. The housing market pace slowed as annual rate of urban start fell 4.7% in August to 235,782. Annual rate of urban starts for apartments, condos, and others, dropped 5.7 to 173,120. Single detached urban starts fell 2% to 62,662. The sic month moving average of the monthly seasonally adjusted annual rate of housing starts was 283,971 in August, down from 286,076 in July.
For the full CTV News article; click here.
Reach out to a Mortgage Broker today!